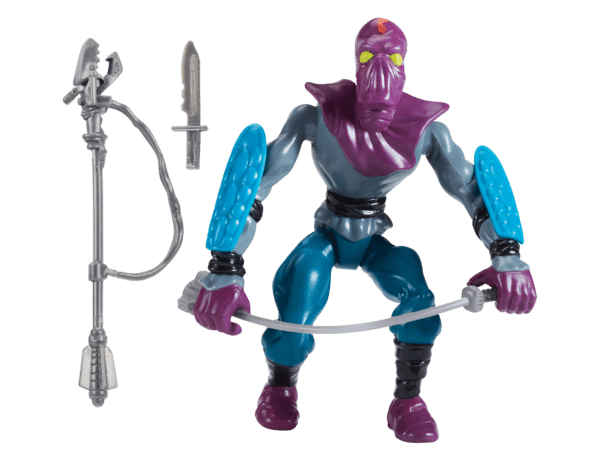 Foot Soldier
The Foot Soldiers are all alike: speechless, robotic minions to Shredder, their evil leader. With their mummified movements, turtle-shell armor (made from unfortunate relatives of the Turtles), and radioactive eyes, these skeletal scum-balls are truly horrible additions to the Foot Clan! Many Foot Soldiers have stumbled over the ninja-trained Turtles and many have been destroyed. Still, they are formidable foes because of their sheer numbers—and their hi-tech weapons, like the Shell Biter, can crush a Turtle's protective covering and get to the real meat.
AUTHENTIC: Foot Soldier is authentically sculpted and decorated as he appeared in the hit 1980's animated TV show!
FULLY POSEABLE: Classic Foot Soldier stands 4" high and has 7 points of articulation, ready for battle action poses!
ACCESSORIES: Figure comes with a weapons rack of battle accessories, including signature Foot Clan weapons!
CLASSIC PACKAGING: Blister card and original TMNT graphics, just like in the 1980's!
COLLECT THEM ALL: Playmates Toys is your Teenage Mutant Ninja Turtles Toy Headquarters!